Willow – Santoro London
17/04/2015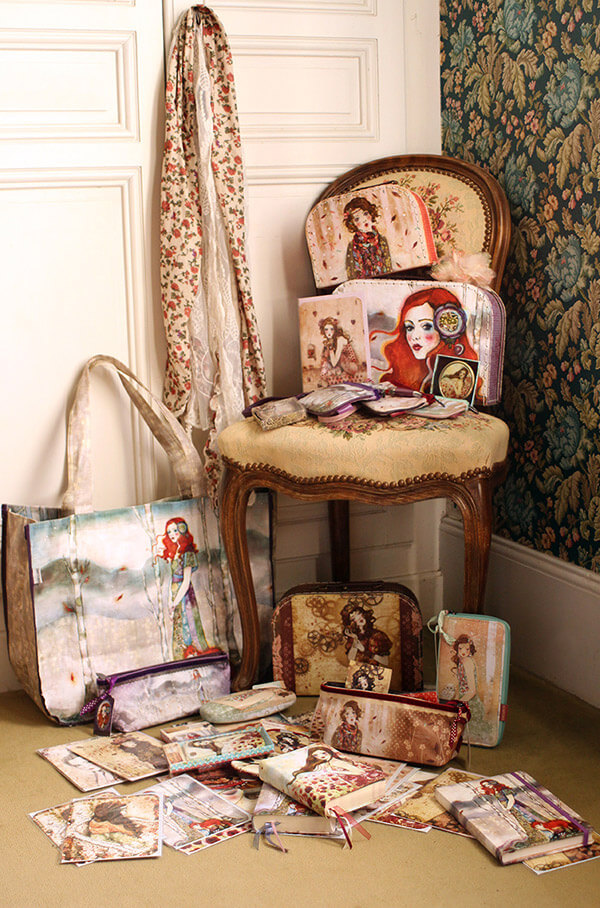 /FR
Cela faisait longtemps que je ne vous avais pas montré les produits concoctés par mon éditeur Santoro London pour ma collection Willow.
Après les carnets, les miroirs ou les valisettes, c'est à présent toute une série d'articles de petite maroquinerie qui vient agrandir la collection : porte-feuilles, portes-monnaies ou encore des trousses et un sac shopping… Il y a encore pleins de belles choses qui devraient être éditées cette année, mais pour le moment : c'est un secret !
/EN
It has been a while since I last showed you the products made by my publisher Santoro London for my Willow collection.
After the notebooks, mirrors and cases, it is a lot of leather-effect goods that are joining the collection: wallets, wrist-purses, accessory cases and a shopping bag… There are other pretty things coming this year, but that is a secret for now!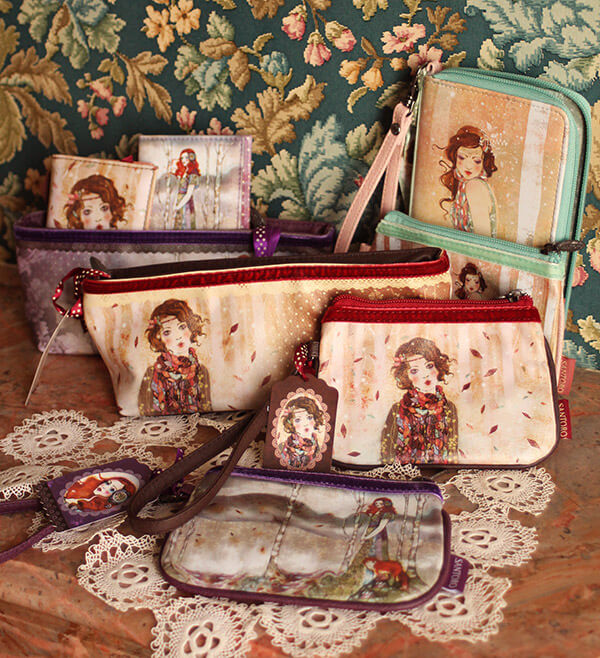 /FR
J'aime tout particulièrement les portes-feuilles avec leur anses amovibles et leur petit liseré en velours, et le boîtier à lunettes « Mademoiselle Snow ».
/EN
I am especially fond of the wallets with their removable handles and their little velvet border, and "Mademoiselle Snow" glasses case.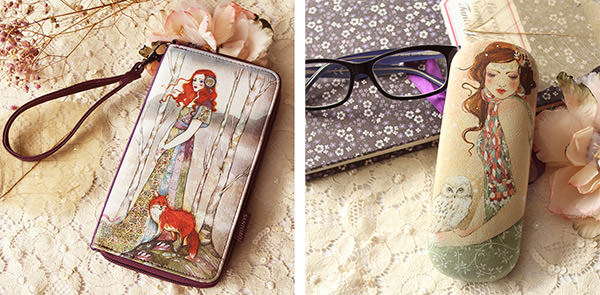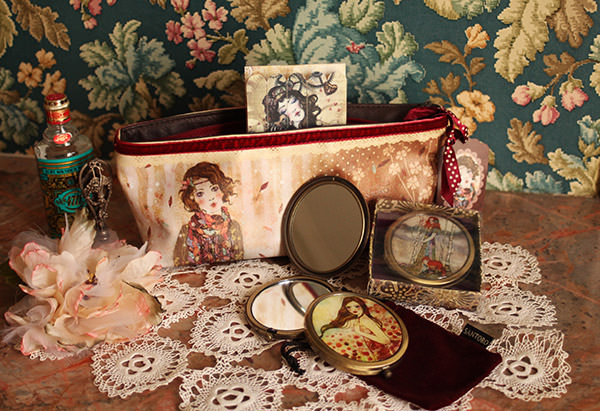 /FR
Les produits sont distribués dans toutes les papeteries ou boutiques de cadeaux qui en font la demande, ainsi que dans des enseignes plus grandes telles que Cultura ou Picwic. Si vous ne trouvez pas la collection, n'hésitez pas à en faire la demande à vos magasins, cela aidera la collection Willow à se faire connaître.
Par ailleurs, l'onglet « Devenir revendeur » est toujours visible sur le blog, n'hésitez pas à cliquez dessus pour me contacter à se sujet !
/EN
The products are on sale at all the stationery- and gift-shops who requested them, as well as major retail chains such as Cultura or Picwic. If you can't find the collection, don't hesitate to let the salespersons know it, it will help the Willow collection to be better known.
If you are an interested party, don't hesitate getting in touch with me via the "Devenir revendeur (Become a Reseller)" link on this blog!