Coussin « I Love You » Throw Pillow
14/05/2010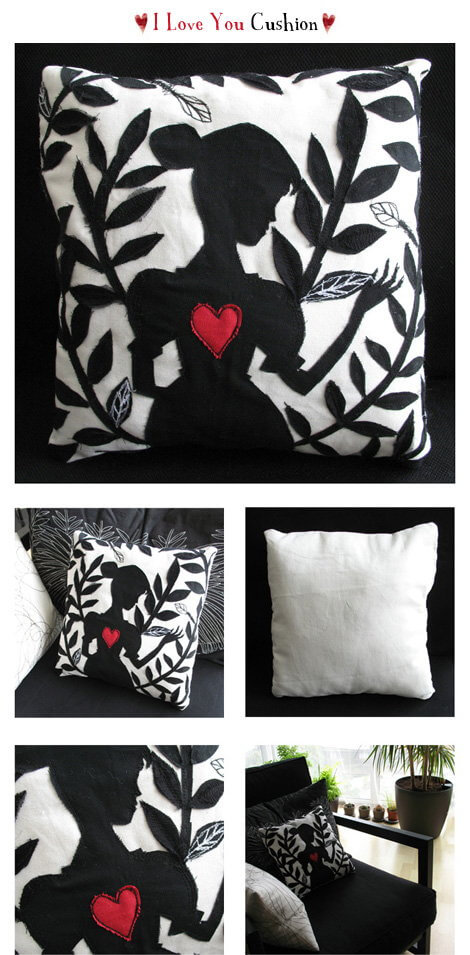 /FR
Bonjour à tous, j'ai profité du jour férié pour vous confectionner un joli coussin I Love You. Entre le papercut en série limité, les bijoux et maintenant le coussin, vous avez une petite collection de créations assorties pour la fête des mères !
Coussin « I Love You »
Fait main – pièce unique
Disponible ici.
/EN
I present to you a new handmade throw pillow based on my I Love You artwork. I tried to make an assorted collection of creations, with my latest jewelry, the limited edition papercut and this throw pillow. I made them especially for the Mother's Day (the 31st of May in France).
I Love You Cushion
Unique Piece - Handmade
Available here.
Une réponse à « Coussin « I Love You » Throw Pillow »