Miroirs de poche | Pocket mirrors
27/04/2012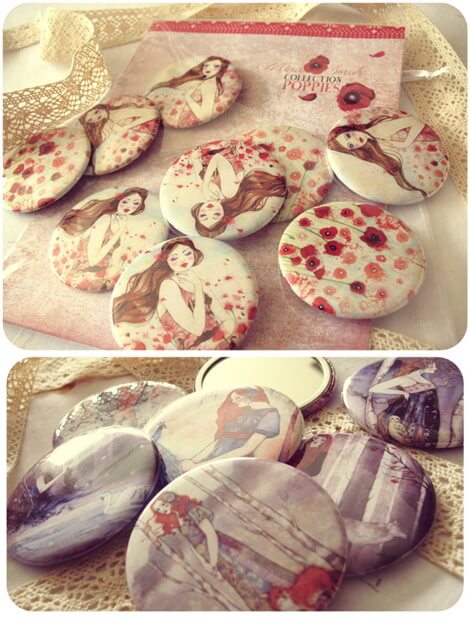 /FR
Voici de nouveaux miroirs de poche disponibles en boutique.
-Ils sont tous tirés des dernières œuvres réalisées pour mes expositions "Le royaume de la nature" et "Un monde merveilleux".
Le miroirs sont disponibles ici.
/EN
Here are some new pocket mirrors that are now available at my Etsy shop.
-There are all featuring the artworks I've made for my latest exhibits: "Nature's Kingdom" and "A wonderful world"
Find the new collection here.