Collection de bijoux | New Jewelry Collection
17/06/2014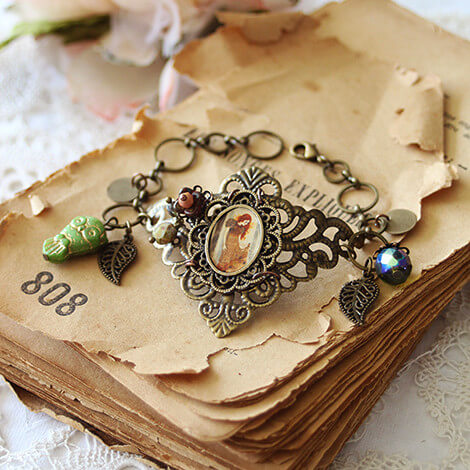 /FR
A la demande de plusieurs clientes, je viens de confectionner une petite collection de boucles d'oreilles, bracelets ainsi que quelques colliers. L'Eté est enfin arrivé et cela m'a inspiré des créations un peu plus extravagantes que d'habitude: des boucles d'oreilles plus longues et colorées qui iront parfaitement avec une belle robe fleurie ou une tenue de fête, des bracelets et lockets au look vintage et deux petits colliers globe pour transporter avec soi en vacances son mini monde féerique.
J'ai décidé de consacrer mes vacances au remaniement de ma boutique en ligne, j'ai envie de renouveau dans mes créations! Je vais donc certainement relooker certains des produits que je propose depuis longtemps en boutique et vue la centaine d'articles que je propose actuellement, cela me prendra du temps! Je ne suis donc pas certaine de pouvoir confectionner de nouveau bijoux avant un moment, profitez en!
/EN
For those of you who were asking for a new jewelry collection — I just made a little collection of earrings, bracelets and necklaces. Summer has finally arrived and it inspired me a little more extravagant creations than usual: longer and colourful earrings that will fit perfectly a pretty floral dress or a party outfit; vintage bracelets and lockets, and two small glass globe necklaces for taking your magical world with you on vacation.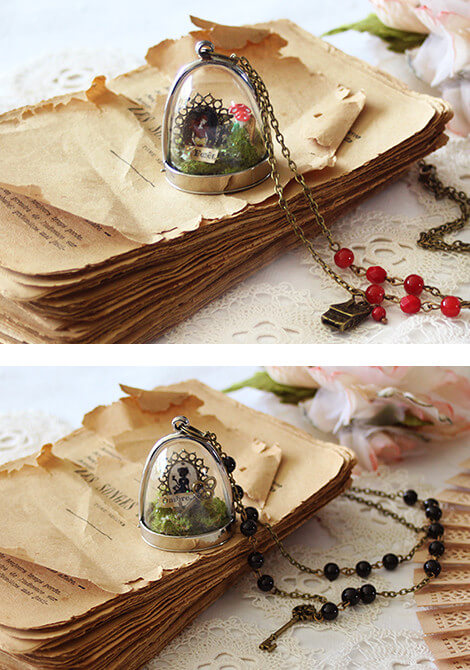 /FR
Les bijoux seront disponibles aujourd'hui 10h sur ma boutique A Little Market.
Petite précision pour celles qui m'ont interrogé sur Facebook, cette nouvelle collection ne sera pas soldée.
/EN
The new jewelry collection will be available today at my Etsy shop.
To answer the question I have been asked a few times on Facebook, this is the new collection and thus it will not be discounted the summer sale.