Shopping Time!
18/03/2012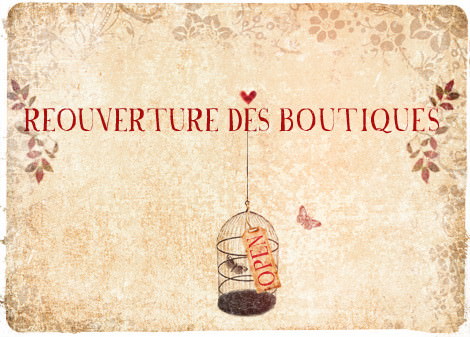 /FR
Mon périple russe s'achèvera Mardi, vous pouvez donc dès à présent recommander sur ma boutique, j'effectuerai les livraisons dès Mercredi.
Je vous dis à très vite, avec un petit résumé de mon voyage et de mes trouvailles!
/EN
My trip to Russia comes to an end on Tuesday. So I am re-opening my store, you may place your orders, I will start shipping on Wednesday.
I will see you very soon for a short resume of my trip and my findings!