And the winner is…
09/01/2011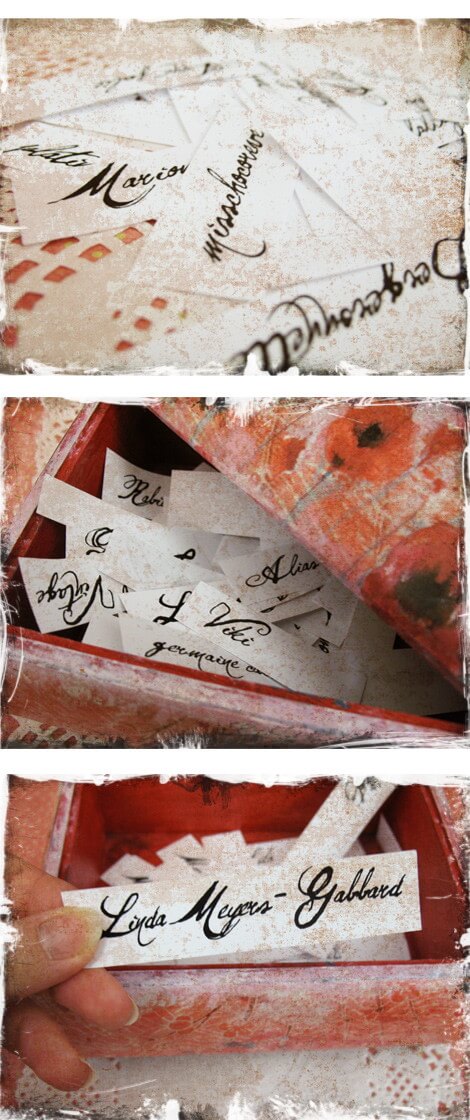 /FR
Bonjour à tous!
Vous avez été nombreux à participer à ce petit concours, j'en suis ravie. J'ai pris un grand plaisir à lire vos bonnes résolutions, pour ma part, ma résolution serait de réussir à trouver un bon équilibre entre ma vie personnelle et mon travail (je suis un peu work addict!). La naissance de mon fils en Novembre m'a vraiment fait réfléchir sur ma manière de m'organiser et je souhaite me ménager un peu plus cette année!
Mais place au résultat: l'heureuse gagnante de la broche est Linda Meyers-Gabbard, elle fut d'ailleurs la dernière à avoir laissé un commentaire, comme quoi cela vallait la peine de tenter sa chance jusqu'au dernier moment!
Merci à tous pour votre participation, je peux d'ores et déjà vous dire que le prochain concours se déroulera en Février pour la St Valentin.
/EN
Hello, everybody!
My little give-away had a tremendous turnout, which makes me very happy. I enjoyed learning your new year resolutions a lot! As to my resolutions, I would like to find a balance between my personal life and my work, being somewhat of a work-addict. The birth of my son in November has made me think about my organisation, and I would like to be more careful this year.
Now, to the results: the lucky winner of the brooch is Linda Meyers-Gabbard, who, by the way, were the last person to leave a comment - trying until the end pays!
Thank you, everyone, for your participation! I can already tell that the next give-away will take place in February for the St. Valentine's Day.
5 réponses à « And the winner is… »