Reproductions et marques-pages | Prints and Bookmarks
24/09/2010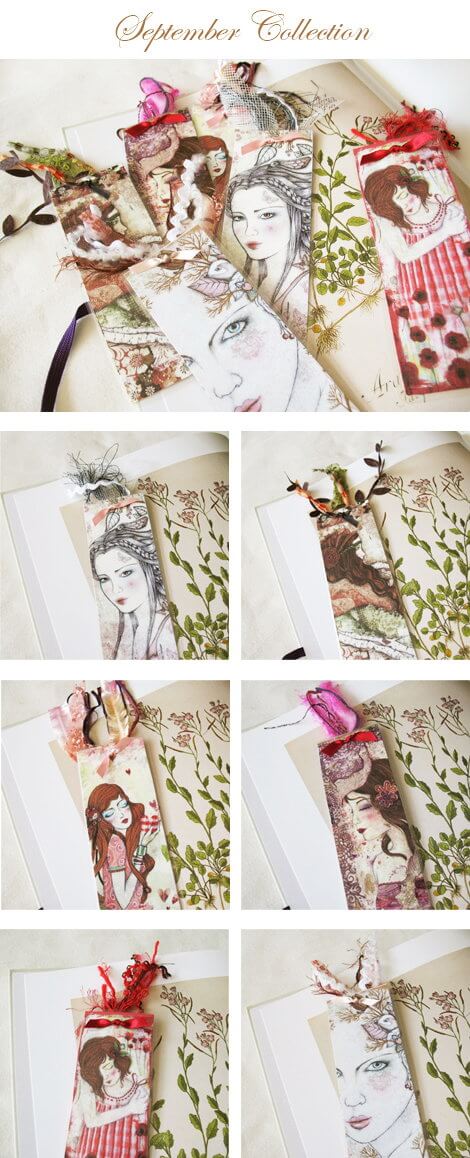 /FR
Bonjour à tous !
je viens de faire une grande mise à jour de la boutique avec de nouvelles reproductions sur papier d'art et de nouveaux marques-pages. Cela faisait longtemps que je n'avais pas inclus de nouveaux visuels dans ma collection, c'est enfin chose faite! Vous pouvez retrouver les dernières œuvres réalisées pour La Gallery à Montréal sur divers supports dans la section reproduction sur papier et marque-page de la boutique.
/EN
Hello, dear friends!
I just finished updating my shop with the new art paper prints and bookmarks. It has been a while since I have added new visuals to my collection, and finally, they are here! You will find my latest works made for Montréal's La Gallery in Canada on different supports like paper prints and bookmarks at my Etsy shop.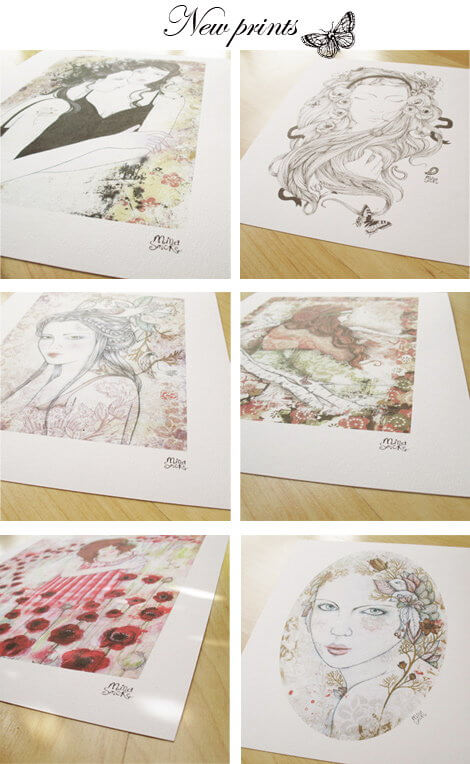 2 réponses à « Reproductions et marques-pages | Prints and Bookmarks »