Cabinet of Curiosities
12/05/2011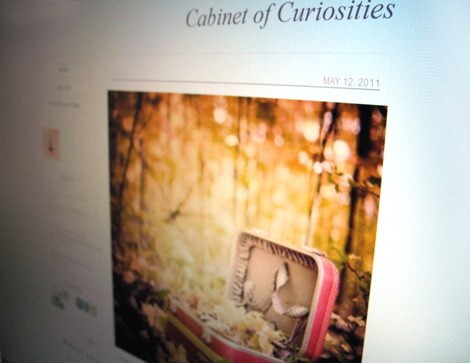 /FR
Après ma page Facebook ou mon Twitter vous pouvez dès à présent me retrouver sur Tumblr. J'ai totalement craqué sur ce nouveaux moyens de blogguer, simplement en postant des images.
Mon Cabinet de curiosités regroupe en images mes inspirations, coups de coeur photographiques ou illustrés… J'espère que vous prendrez plaisir à découvrir l'univers qui nourrit mon imagination!
/EN
After my Facebook page and my Twitter, now I have a Tumblr blog as well. This new form of blogging by posting images has conquered me right away.
My Cabinet of Curiosities is an outlet for my favourite illustrations and photographies that I happen to come across… I hope that you will enjoy the universe that nourishes my inspiration!