Nouvelles boîtes | New Jewelry Boxes
04/07/2012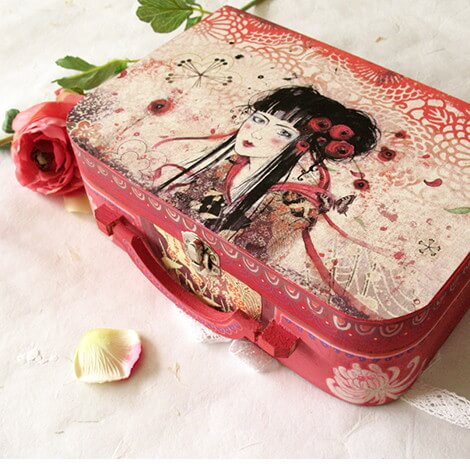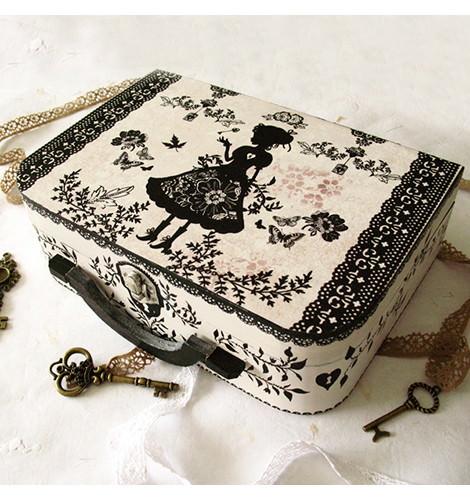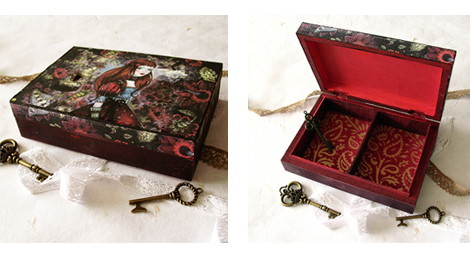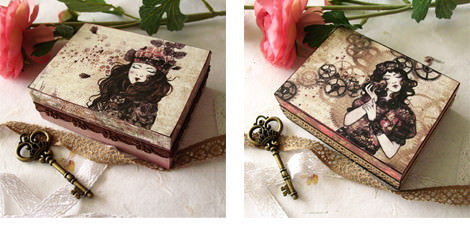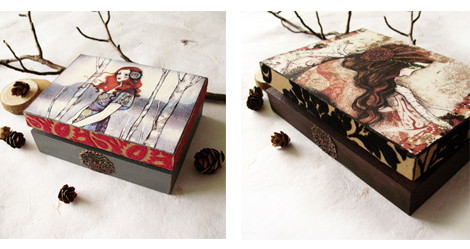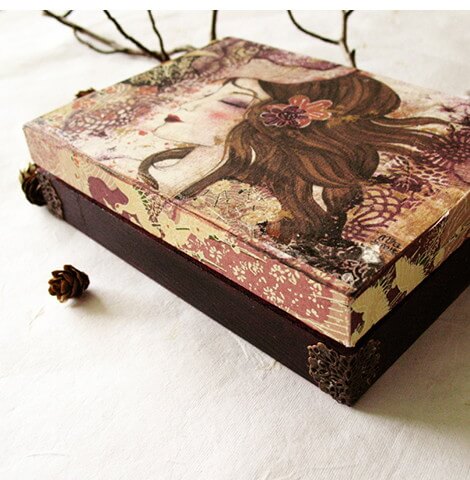 /FR
Avant de faire une petite pause d'été avec la réalisation de produits pour la boutique, je voulais absolument faire quelques boîtes peintes. J'adore réaliser ces objets qui contiendront vos bijoux, secrets ou trésors. C'est d'ailleurs un des produits que je propose depuis le début de la boutique en 2008!
J'ai enfin eu le temps et l'énergie de les réaliser et je me suis particulièrement appliquée, armée de mes Posca, dans la réalisation de deux valisettes: "Miss Shadow" et "Geisha". J'espère qu'elle vous plairont!
Les boîtes sont déjà disponibles sur mes boutiques Minasmoke, A Little Market et Dawanda.
/EN
Before taking a summer break from the product creation, I absolutely wanted to make a few decorated boxes. These objects that hold your jewelry, treasures and secrets are particularly dear to me. Actually, the decorated boxes are one of the first products I started selling in my store back in 2008.
I finally found the time and energy to craft these little boxes. Armed with my Posca pens, I particularly applied myself to making "Miss Shadow" and "Geisha." I hope you like them!
Find the jewelry boxes at Etsy.